How do I build a list manually?
How do I build a list manually?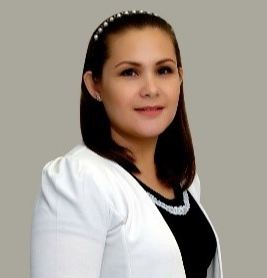 By Andie Suggs
updated 3 months ago
To build a list manually, click Search for Leads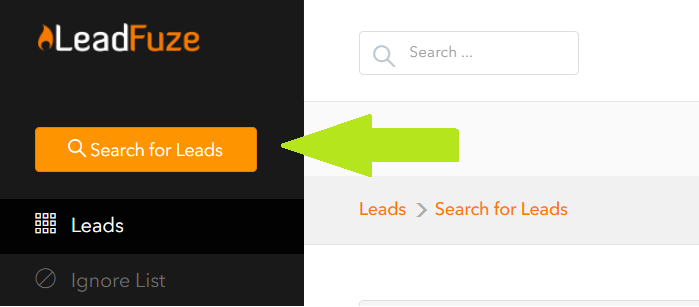 Search by the industry, role, company size, and region you're targeting.
Once you've entered your search criteria, click START SEARCHING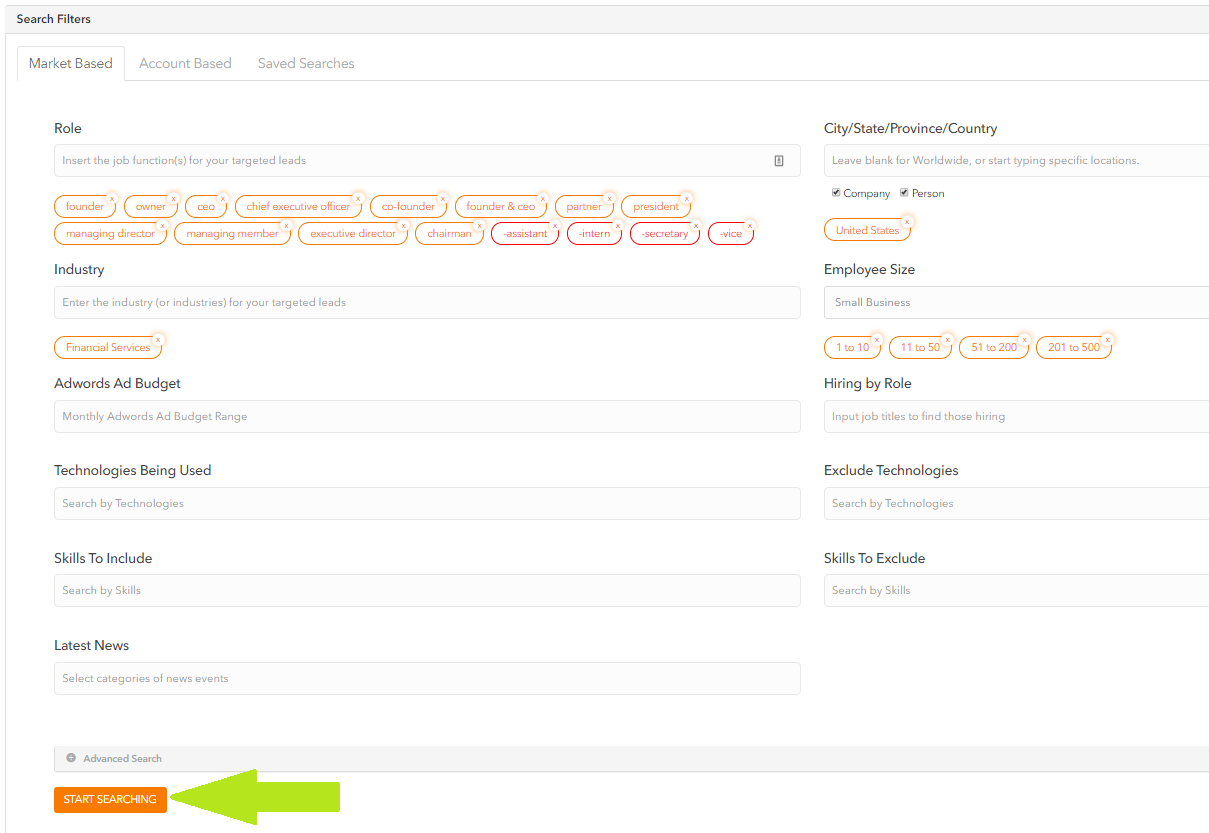 In the Preview Results page, you may turn on the Require Email feature if you'd only like to get leads with emails. You can also choose between Company and Personal emails.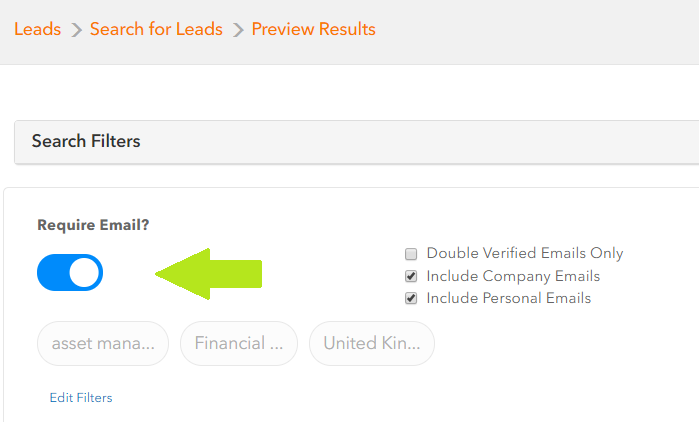 Select the leads you'd like to add to your list. Click Add to Lead List
You can add these leads to a current list or create a new list.
To create a new list, click Create New List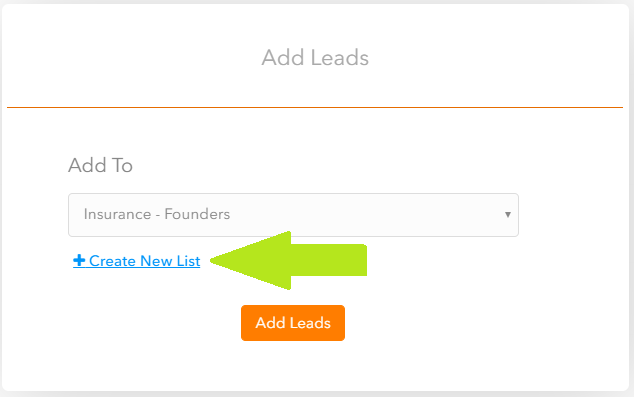 Name the list and click Add Leads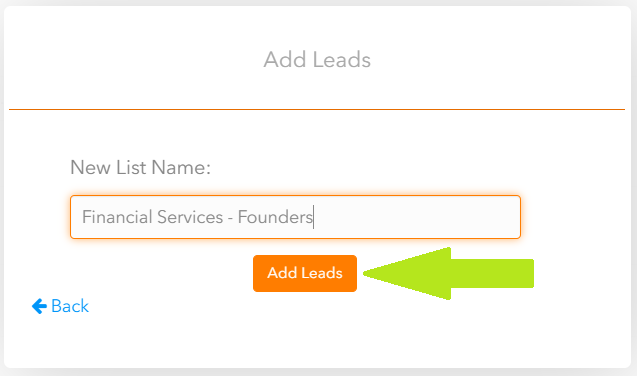 You will get a message saying that your leads are being validated in real time. Click Ok

Click back to Leads and you should see your newly created list.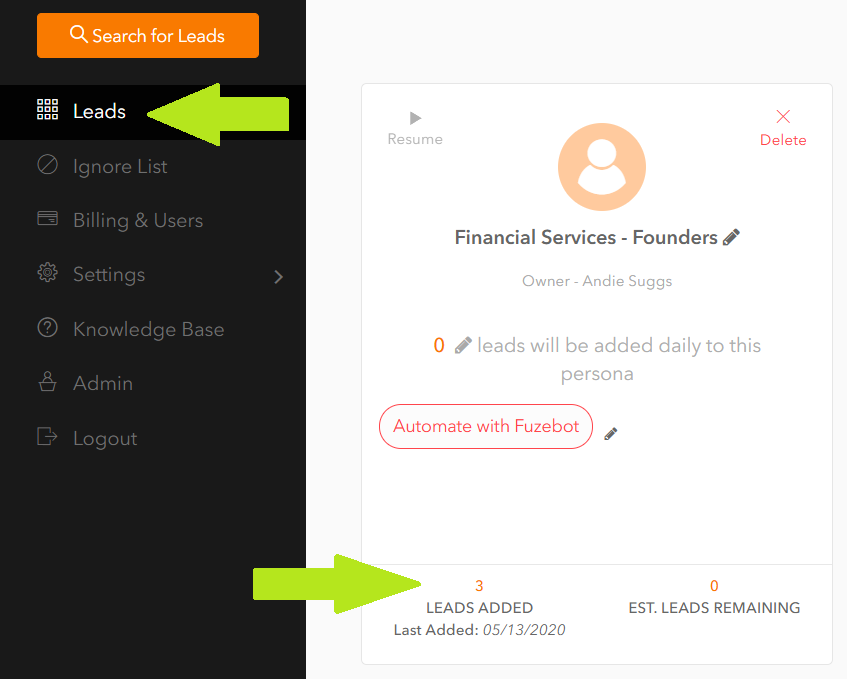 Did this answer your question?