FreshSales Integration
FreshSales Integration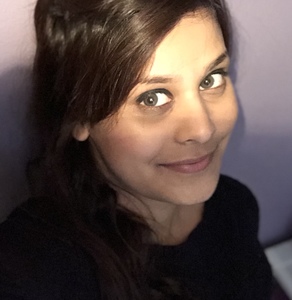 By Amna
updated 3 months ago
Get started with the Freshsales Integration

Step 1: Authenticate and Authorize via API Token
Turn on the Freshsales Integration switch.
Login to https://www.freshworks.com/freshsales-crm/login/. The API token will be under Personal Settings (top right) > API Settings tab as the "API Key".






Copy paste this token into the "Freshsales API key" textfield
Enter the Freshsales CRM domain name that you use to login to your Freshsales account. Do not type in the complete domain. For example, for "leadfuze.freshsales.io", please only type in "leadfuze".
Click on the "refresh icon" to load a list of Freshsales users under your account. Make sure you have entered your CRM domain and API key. The chosen user will be the owner of all leads sent from LeadFuze to Freshsales.
Choose "Automatically" or "Manually" (described in step 3) as the lead-syncing preference and click "Authenticate".

The Freshsales Integration switch will turn green after a successful connection.

Step 2: Send Leads to Freshsales
Send leads Automatically

For this to work, make sure in Step 1 "Automatically" was chosen as the lead-syncing preference.
This option will allow leads to be automatically sent to Freshsales. Once a lead is added to your LeadFuze list, it will be sent over as a Lead to your Freshsales account.

Send leads Manually

If you have not selected "Automatically" as the lead-syncing preference in Step 1, you can send leads manually to Freshsales.
Select a list and at least one lead from https://app.leadfuze.comand/#/addleads.
To send over leads to Freshsales, select ListOptions > Send To > Freshsales.


Step 3: Verify the data
Leads from LeadFuze are added as "Leads" to Freshsales and not as "Contacts". Please visit https://leadfuze.freshsales.io/leads/ to view integrated leads on Freshsales.



Please note that we add the following custom fields to your Freshsales Leads Module once you turn on the integration (Step 1).
Skills
Interests
School Name
Company Social Profiles

Linkedin
Twitter
Facebook
Crunchbase

Company Technologies
Company Hiring Titles
Company Adwords Budget
Company News Categories
Note: If you do not see the following fields in https://leadfuze.freshsales.io/settings/leads/forms, you might have exceeded the maximum limit of custom fields you can add to your account. Please contact Freshsales for this.
We copy over the following information from LeadFuze to Freshsales:
First Name
Last Name
Job Title
City
State
Country
Owner
Facebook
Twitter
Linkedin
Custom Fields (mentioned above)
Company

Name
Website
Address
Phone
Number of Employees
Industry
Did this answer your question?